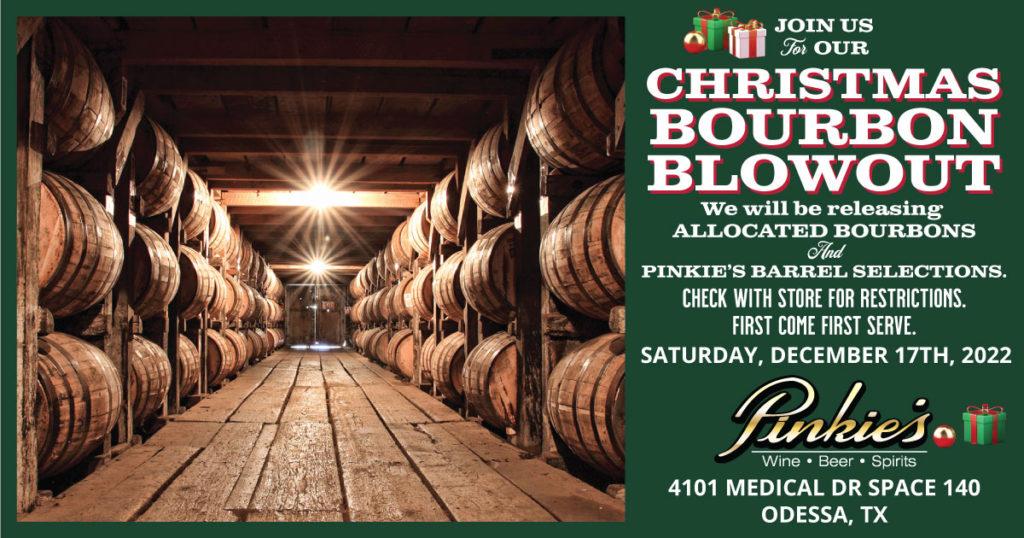 Saturday, Dec 17th, 2022
Join us for our Christmas Bourbon Blowout!
🥃
🎄
(For Latest Info follow us on Facebook & Twitter)
Here's your chance to buy highly sought after Bourbon. Event will take place Saturday Dec. 17th at 10am in our Pinkie's Store in Odessa off of Faudree Rd.
We will be releasing Allocated Bourbons and Pinkie's Barrel Selections.
– Check with store for Restrictions. First Come First Serve. –
– While supplies last. –
Location: 4101 Medical Dr Space 140 Odessa, TX